MediaPoint, LLC was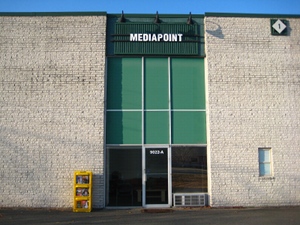 founded by John L. Ryan after serving as President and Founder of Take One! USA for nine years.  Mr. Ryan began his career in college as Sports Editor and Circulation Director for the Regis University Brown & Gold in Denver, Colorado.  Mr. Ryan has more than 28 years experience in the publishing industry as both an executive and publisher.  His achievements include publishing an award winning nationally circulated management newsletter and developing the first premium-based subscription campaign in the nation as the Marketing Operations Manager for The Washington Times.
For eight years, Mr. Ryan was a publisher for NewsGroup Communications.  NewsGroup designed, produced, and distributed more than 90 newsletters annually for clients like Arlington Public Schools and The George Washington University where he attended graduate school.  In the late 1990′s, Mr. Ryan became General Manager of the Washington, DC market for DistribuTech, a nationwide publication distribution company.
In 2006, Take One! USA was acquired by a Wall Street venture capital group.  The acquisition provided an opportunity for Mr. Ryan to launch MediaPoint while building an extensive distribution network throughout Maryland, Pennsylvania, Virginia, and Washington, DC.  MediaPoint has become the largest distribution management company in the Washington, DC and Baltimore markets.
MANAGEMENT TEAM
John L. Ryan, President
Richard Goldsmith, Washington, DC Field Supervisor
Dennis McCarthy, Virginia Field Supervisor
George Svezzese, Maryland Field Supervisor
Stephen G. Sutton, Alexandria Field Supervisor
Bonnie Svezzese, Baltimore Field Supervisor
Glenn McPhee, Frederick and Montgomery County Field Supervisor